About us
S.V. Vredeburg was founded in 1974 and is a flourishing chess club with over 50 members of all ages. Vredeburg conducts chess educations for the youth at both the local primary school and the club. Adolescents and seniors play a club competition at Friday night.
A computer system makes sure players always get to play an opponent of the same strength. This means that for both beginners as well as experienced players, it is always fun and exciting to join the activity.
Our club takes part with 4 teams in the regional NHSB league, ran by the North Holland Chess Federation. The first team plays in the second division, the second team in third division, and two quartets of players compete in the fourth division. Also, in each season – starting in September up to the end of May – we organise multiple events and tournaments at e.g. Christmas and Easter, but also a rapid and a blitz tournament.
Everyone interested in chess is invited to take a look Friday night from 8:15 pm, or even join in the beautiful Cultural Center Vredeburg, Dusseldorperweg 64, Limmen.
Jan Brantjes, chairman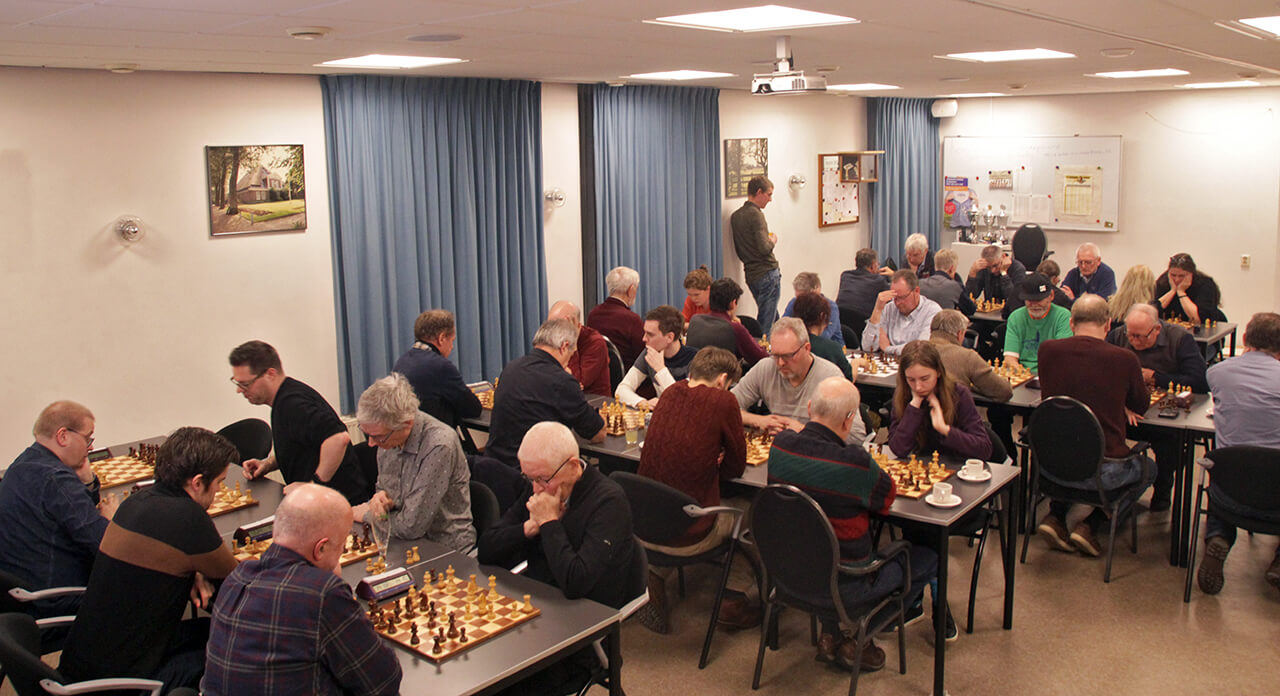 ---
Take a look around, it is in Dutch though...
---
How to get here
SV Vredeburg plays every Friday night at:
Cultural Center Vredeburg
Dusseldorperweg 64
1906 AL Limmen
Get into the village from Castricum or Heiloo via the Rijksweg, turn eastwards at the traffic lights (Kerkweg), then right again and the end of the street in front of the church. After 100 yards it is on the left. One enters the club through the side entrance.